Car Seat Adapter FAQs
Updated 9 hours ago
What's in this guide: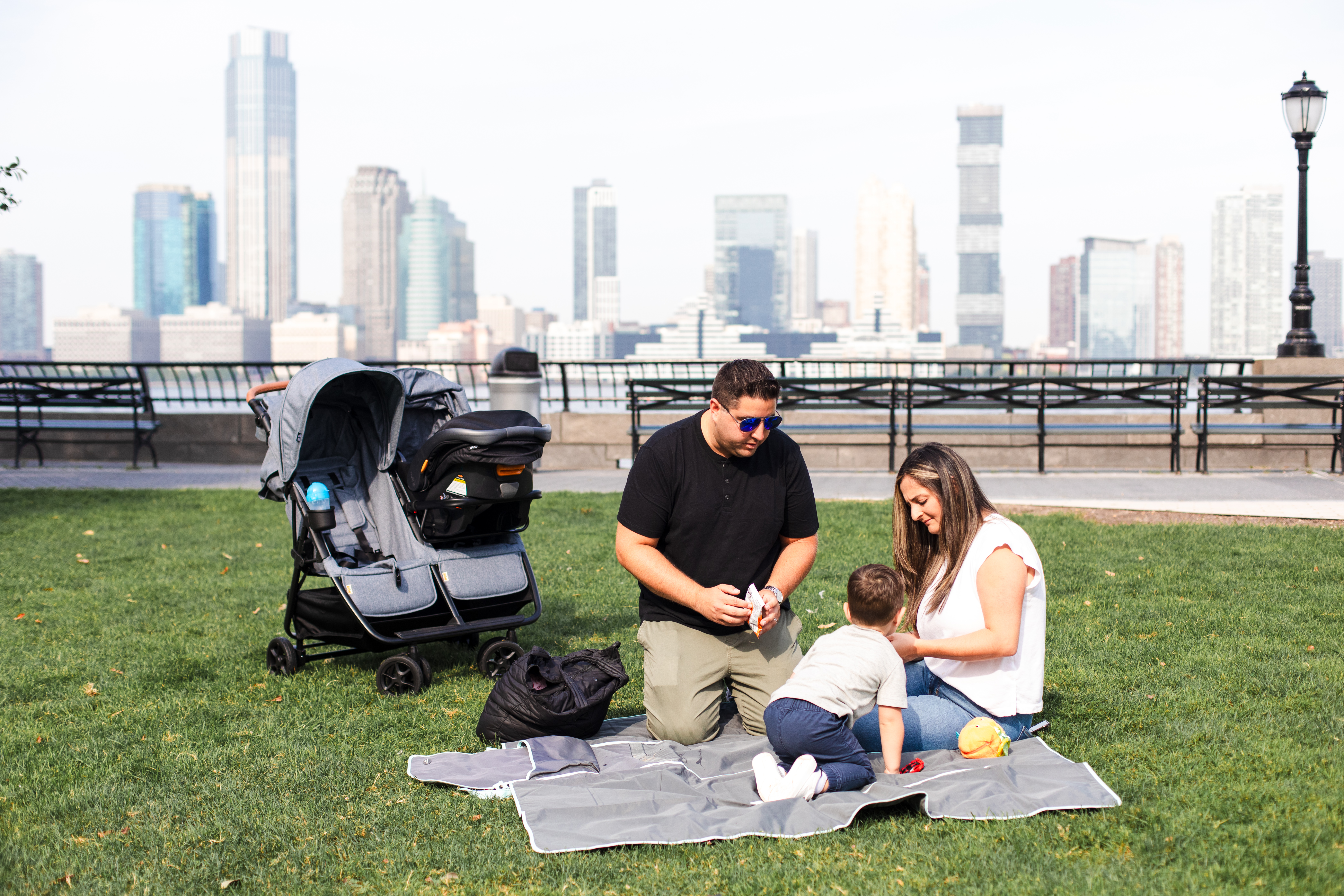 FAQs
Do your strollers accept infant car seats?
Our Tour, Twinᵛ², and Trioᵛ² strollers are compatible with a car seat adapter to extend the life of your stroller into the newborn days. 
To view more information, view the chart below.
Can a Car Seat Adapter be used with the Zoe Twinᵛ¹?
No. The  Twinᵛ¹ double stroller is not compatible with infant car seats. If you are looking for a double stroller with the ability to add a car seat, please check out our Twinᵛ² here.
Can the Car Seat Adapter be used with the Trio, Tribe, or Tandem+?
The Trioᵛ² Add-on Seat is compatible with the Graco & Chicco Car Seat Adapter. However, the Tribe and the Tandem are not compatible. 
Can you use two car seat adapters at a time?
No. The Twinᵛ² and Trioᵛ² can hold only one car seat at a time. 
Can you attach a Snack Tray and the Car Seat Adapter on the Twinᵛ² at the same time?
No. You can use one of the cup holders or snack cups on the opposite side though!
View our compatibility chart below or download it here.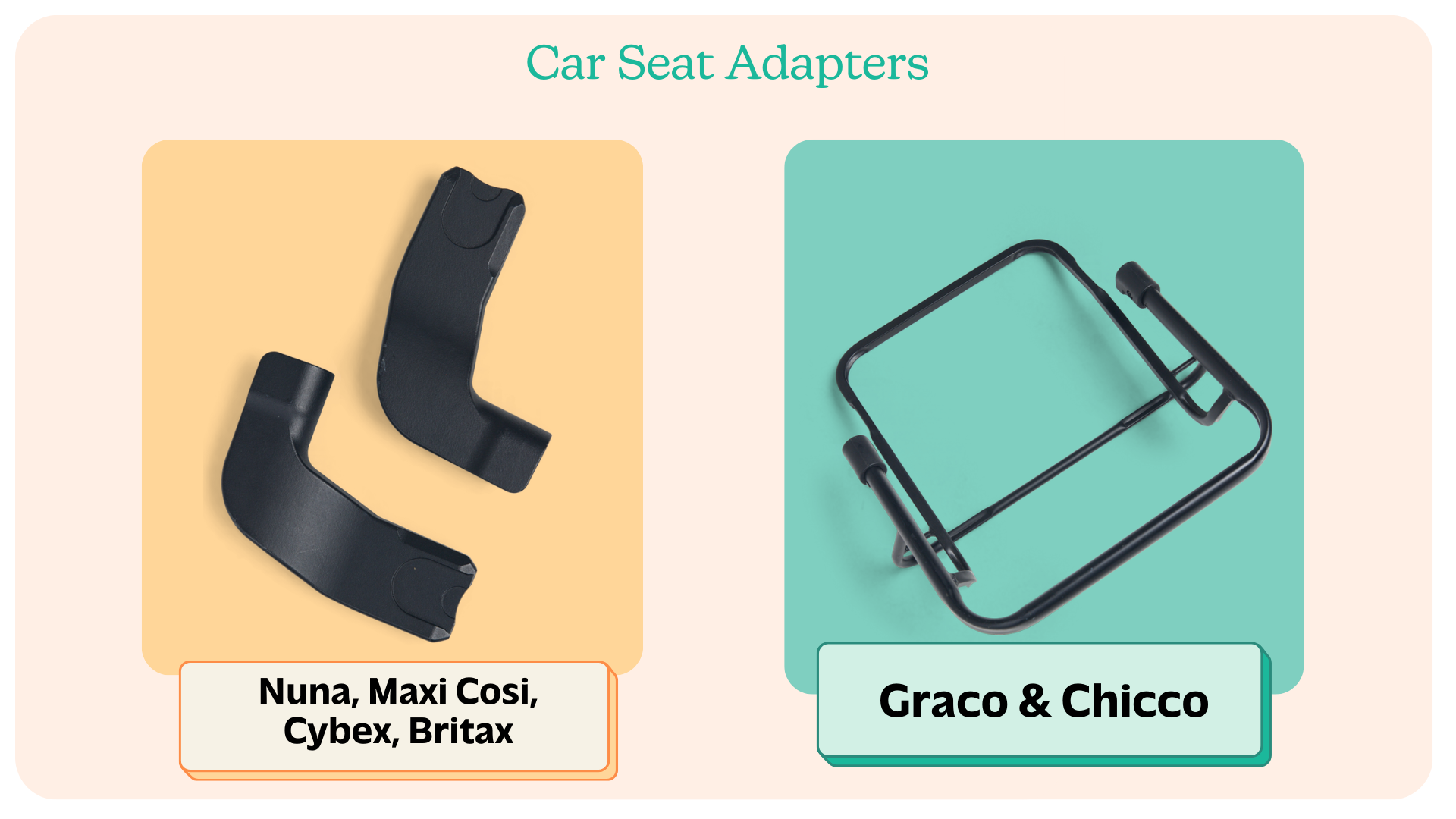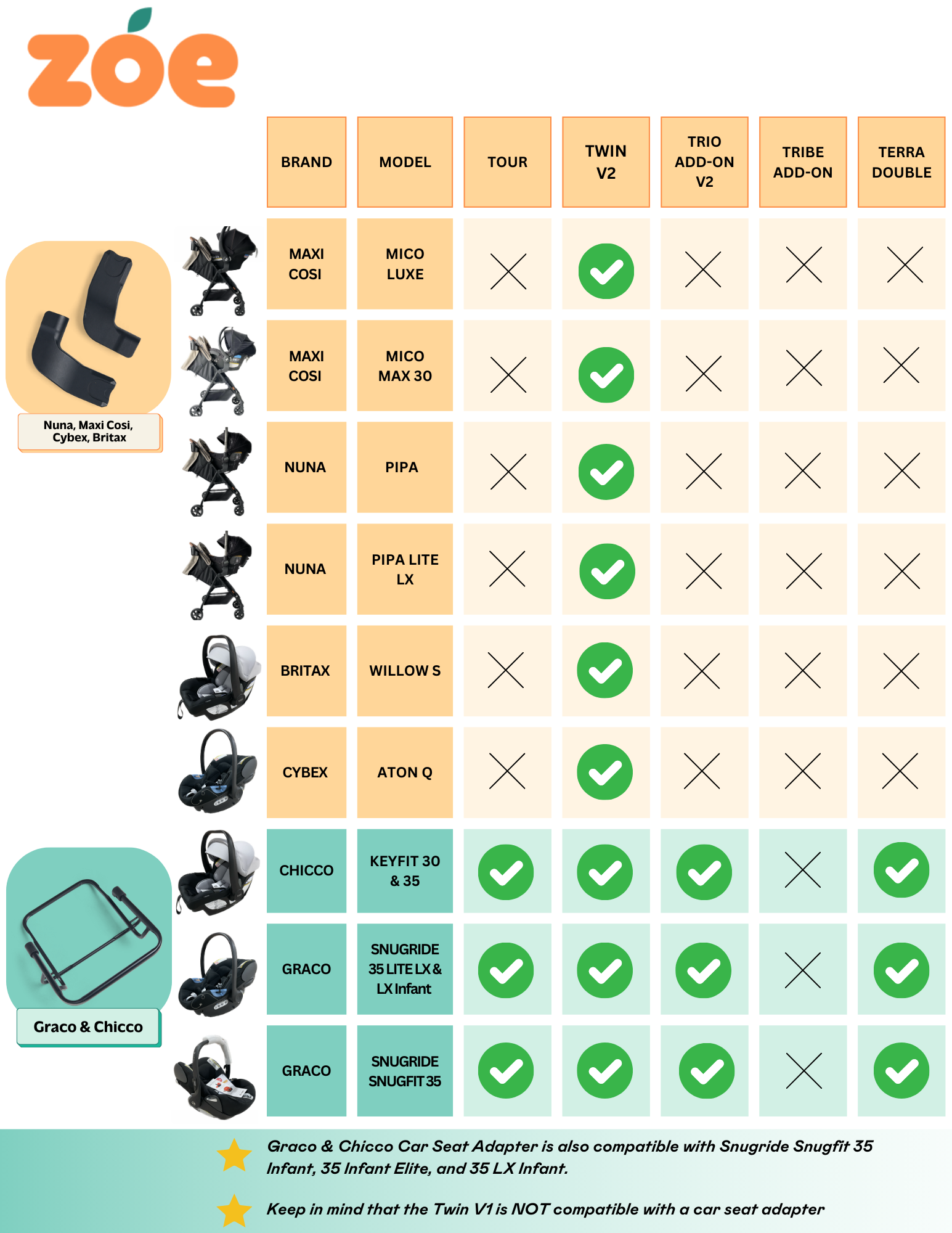 Need Help? We're Here!
Zoe's world class Customer Experience Team is here to help you every step of the way. If you have questions of any kind, please do not hesitate to reach out. 
Find us on chat most weekdays, text us (866-701-1720), or send us an email ~ [email protected].
Returns
Your kid might not have a return policy, but we sure do! We offer a 30-day trial period so you can test out Zoe products in the convenience and comfort of your own home. The goal of this policy is to let you test drive the stroller in your home and truly *feel* how awesome our products are. We know that sometimes you just need to see it for yourself and experience the ease, comfort, and simplicity of Zoe. Please be mindful of keeping items in new condition and avoid using strollers outdoors to ensure a full refund. 
Warranty
Your Zoe stroller is warranted to be free from manufacturing defects for a period of 1 year from the date of purchase under normal use and in compliance with the operating instructions.
Was this article helpful?