Zoe All-Terrain Wheels - FAQs
Updated 2 months ago
Will these wheels fit my stroller? 
If you have any of the following products, the answer Is YES!
(Click your stroller to find the right set for you!)
How easy is it to change the wheels on my stroller? 
Easy-peasy! Changing your wheels requires no tools - we know lots of moms who swap their wheels regularly based on what they're doing so that they have the best wheels for the adventures of the day. Check out our video guides for changing the wheels on your stroller. 
How much bigger are these wheels? 
Zoe's All-Terrain Wheels are 1-1.5" in diameter larger than our Luxe and Classic Wheels. Additionally, the tires on the All-Terrain wheels are 1.5" wide, while our Luxe and Classic Wheels are 1" wide.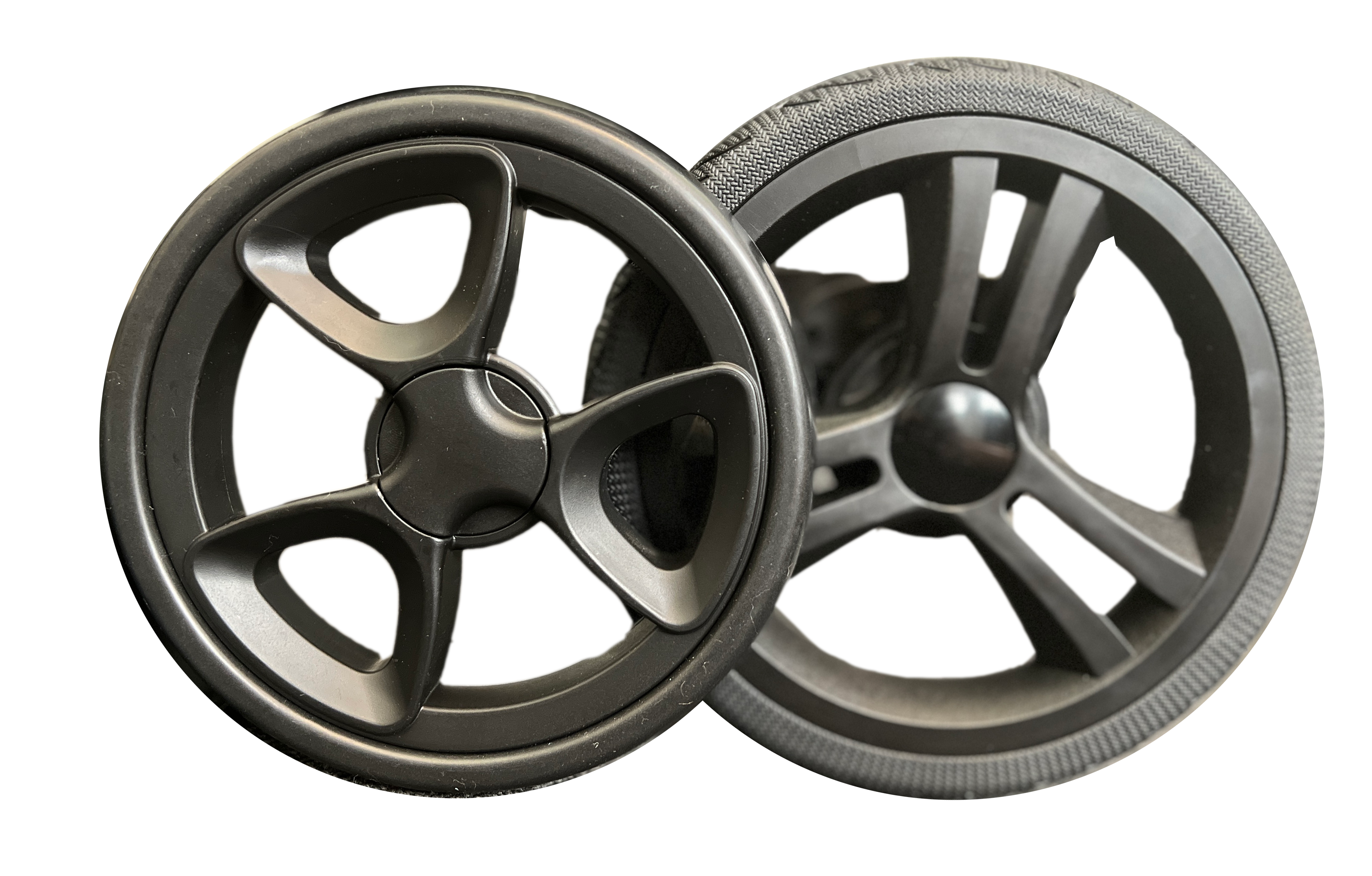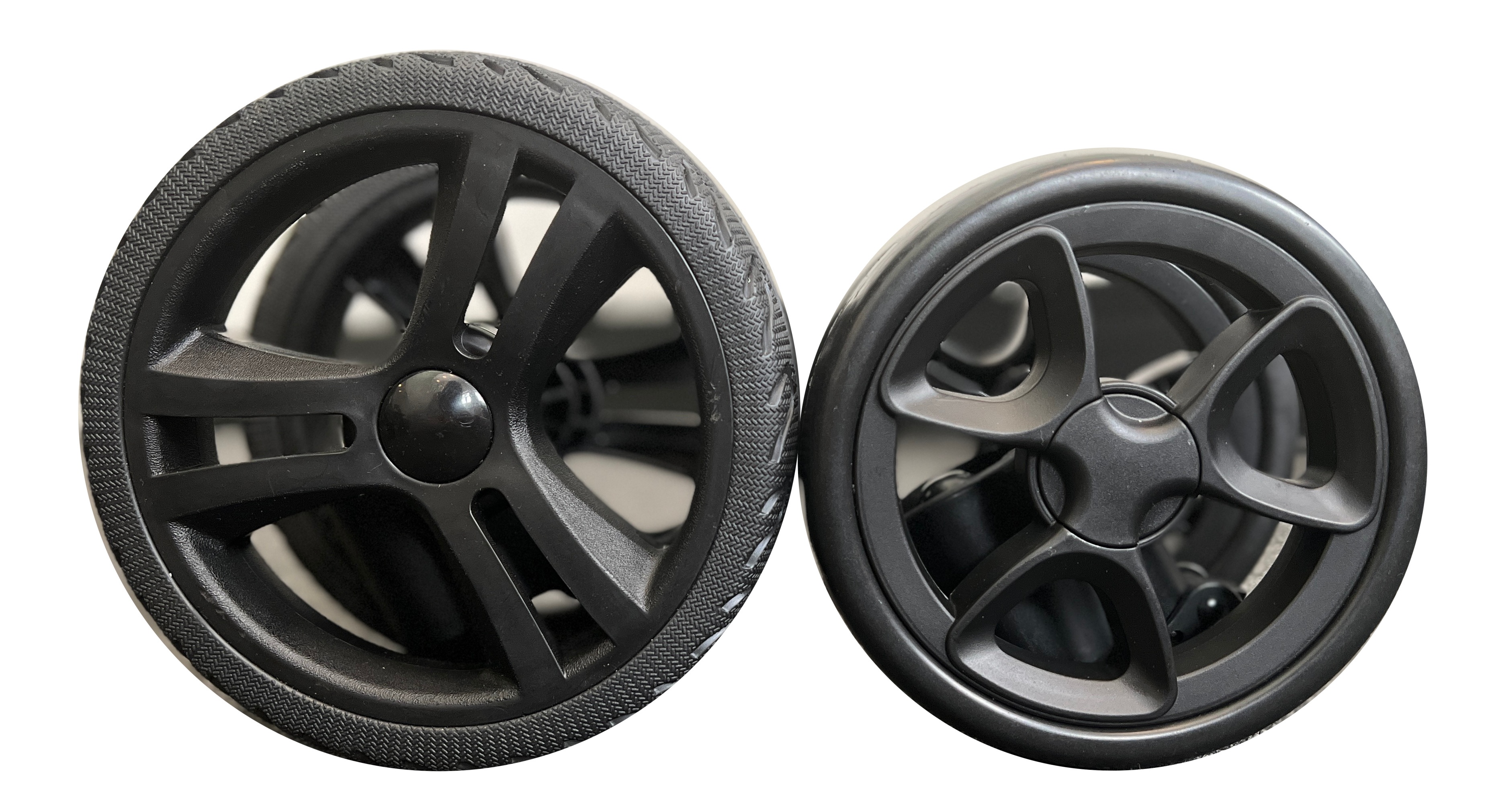 How much heavier will this make my stroller?
Tour+ - 1.8lbs
Twin - 2.2 lbs
Tandem+ - 2.9 lbs
Trio & Tribe - 3.4 lbs
Do I need these wheels for Disney? 
Most Disney strolls will be on smooth surfaces - ideal for our lightweight Classic and Luxe wheels. However, our All-Terrain Wheels are designed to go wherever you go! They'll give you a bit more flexibility anytime you're off the beaten path, and they'll help you navigate larger bumps, train tracks, and other obstacles with ease. 
Do All-Terrain Wheels come with any of your strollers? 
Zoe's lightweight strollers come standard with our lightweight, super smooth luxe or classic wheels. Our Terra Single and Double strollers come with XL All-Terrain wheels, which are not compatible with any of our other strollers.
Will my stroller still fit in my Zoe storage backpack with these new wheels? 
Since our Stroller Storage Backpacks are designed for a snug fit and these wheels are just a bit larger, your stroller will not fit with all four of our new All-Terrain Wheels attached. However, the wheels are easy to remove in under a minute, and you can easily add them to your storage bag once they're removed. See the photos below for recommended packing in our travel bags: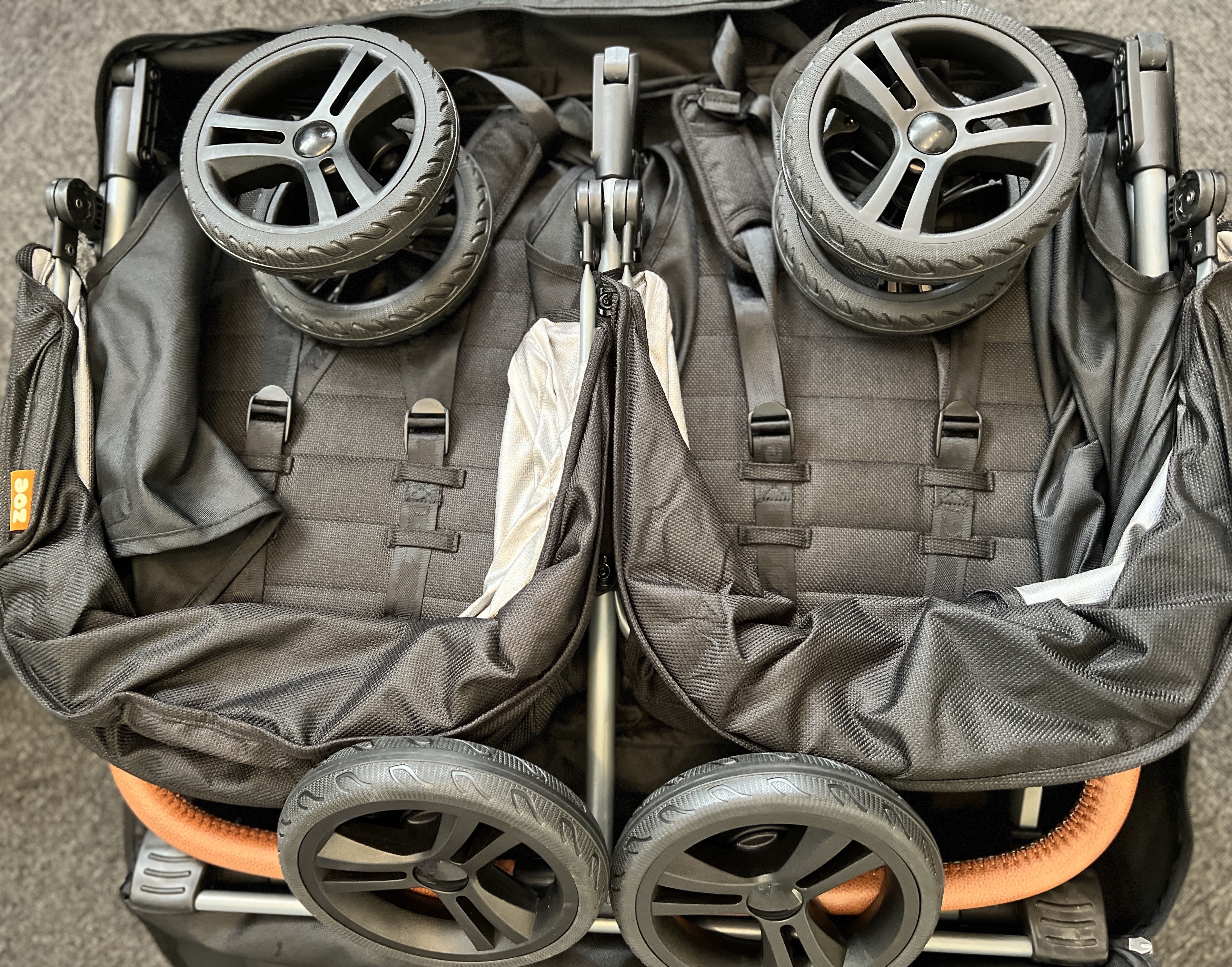 Was this article helpful?